Dennis Benning || Founder, Producer & Editor || Jett Media
My name is Dennis and I'm the founder and owner of Jett Media. I live, work and rest in Charlotte, NC where I enjoy golf, flag football, the Carolina Panthers and other general irrelevance. I am exceeded in both looks and wit by my wife, Elizabeth, and knowledge of Minecraft by my son, Jett. I came to Charlotte by way of Rockford, Illinois where I sustained myself on a steady diet of Cheap Trick and Cubs games.
I have over 25 years of video production experience, working with such clients as Pinckney Marketing, Atlas Copco, Watch Marketing, NiSource Gas & Transmission and the With Open Eyes Foundation.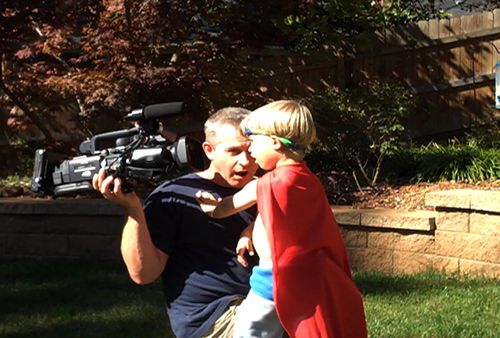 A Jackie Chan movie without Jackie Chan is not a Jackie Chan movie.
If the video is moving and in focus, we can use it.
After all these years I'm still not sure what you do for a living.